NEWS
July 2014
PuPpIeS NeWs
Puppies from Dida (Mankoya's Incredible Ida by Gambo) x Dhoruba are born!
more info: www.kifaharikuzaa.it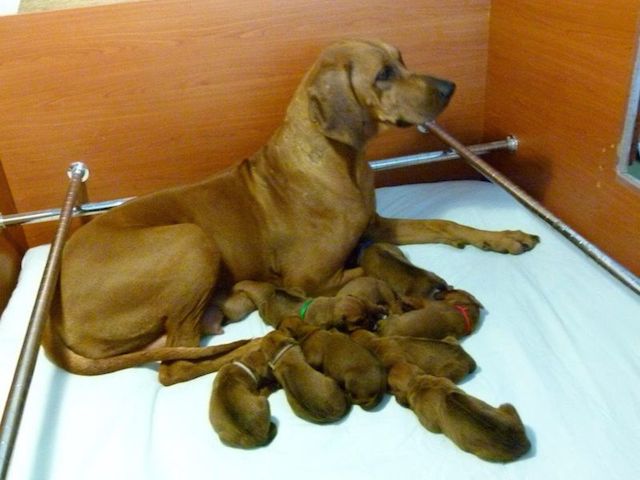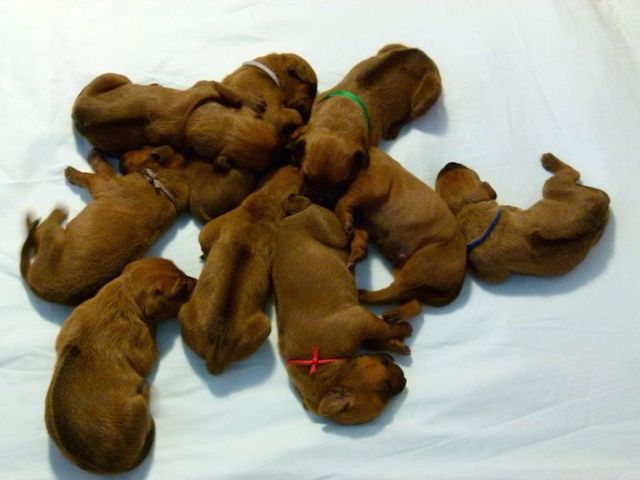 12 July 2014
Clubshow RRCI Trissino (I)
Dhoruba - CH Class - 4° ECC - Judge D. Brennan (AUS)
Chegutu - CH Class - ECC - Judge D. Brennan (AUS)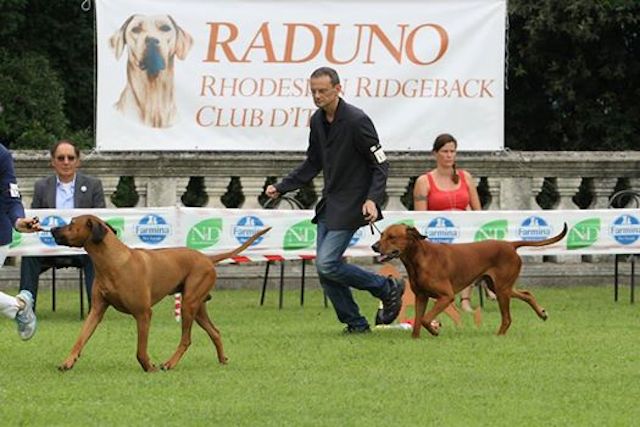 Pic. by M. Kavcic


15 June 2014
International Show Klagenfurt (A)
Dhoruba - CH Class - 1° ECC CAC CACIB BOB 2BOG- Judge A. Di Lorenzo (N)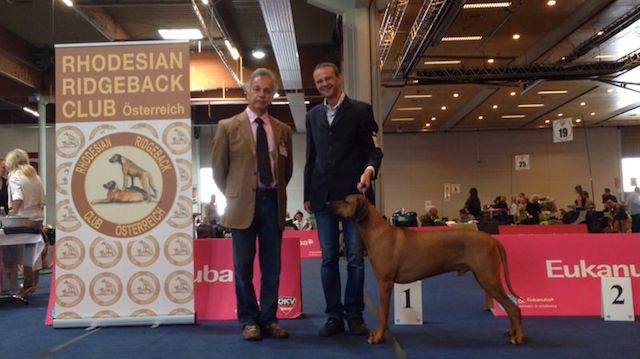 14 June 2014
International Show Klagenfurt (A)
Dhoruba - CH Class - 1° ECC CAC CACIB BOS - Judge K. Reisinger(A)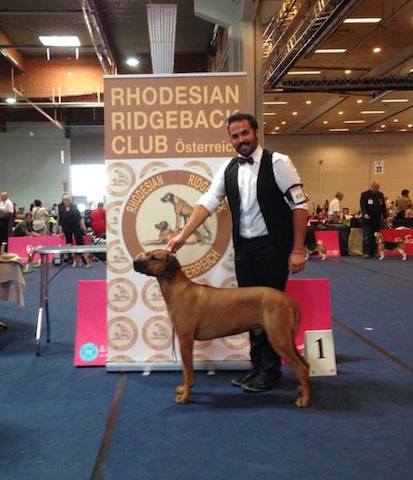 18 May 2014
Special Show RRCI Florence (I)
Dhoruba - CH Class - 1° ECC - Judge R. Spörr (A)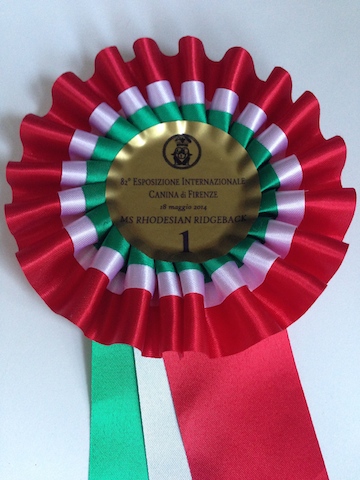 13 April 2014
Clubshow RRCI Montichiari (I)
Dhoruba - CH Class - 1° ECC - Judge D. Grayson Wood (IE)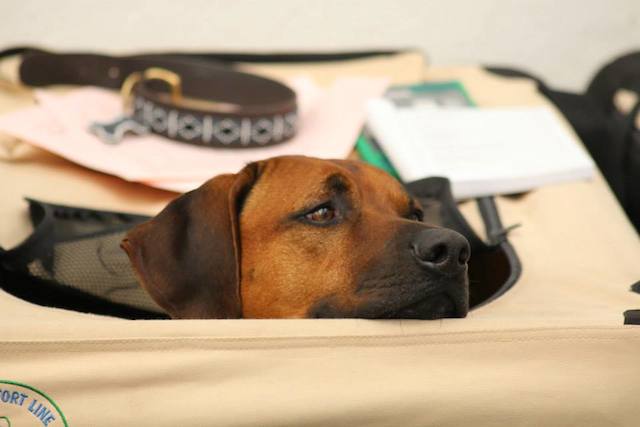 16 March 2014
International Reggio Emilia (I)
Dhoruba - CH Class - 2° ECC - Judge E. Haapaniemi (FI)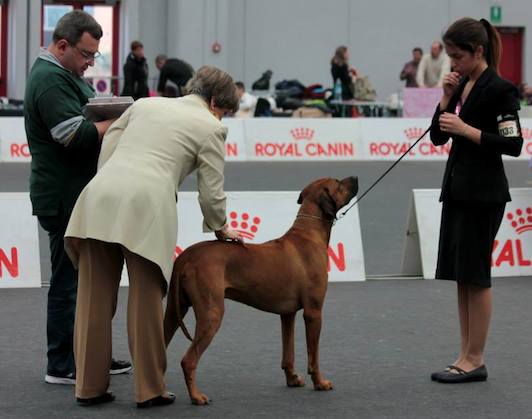 Pic by F. Capodagli - Handler G. Nolli
15 March 2014
International Parma (I)
Dhoruba - CH Class - 1° ECC CACIB BOB and 3BOG- Judge P. Santon (SE)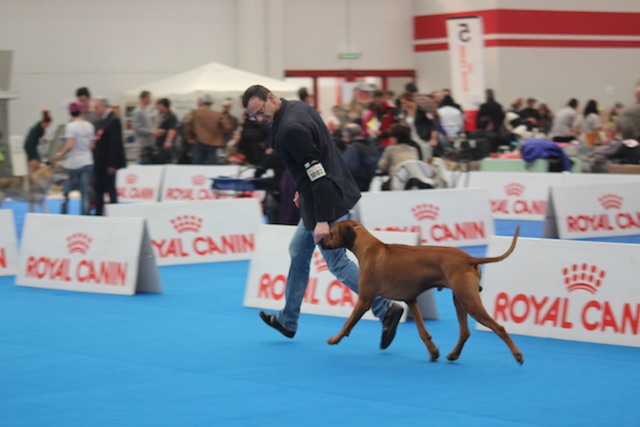 14 March 2014
International Piacenza (I)
Dhoruba - CH Class - 1° ECC CACIB BOS- Judge F. Balducci (I)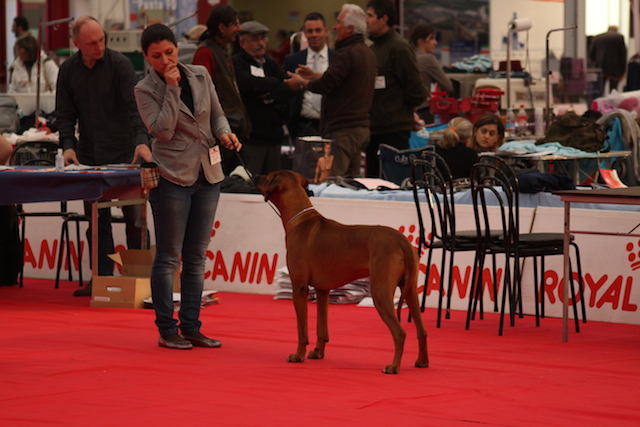 16 February 2014
Happy Winter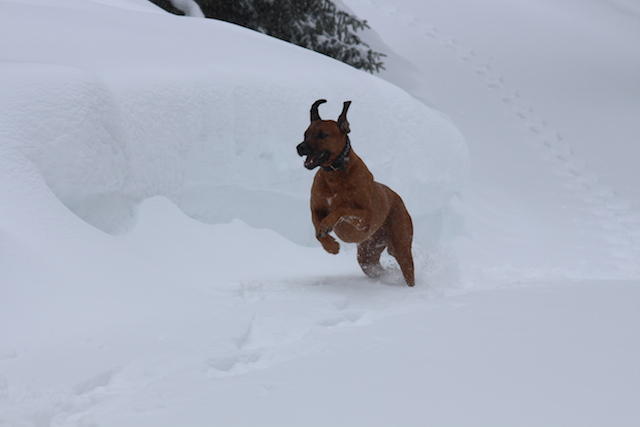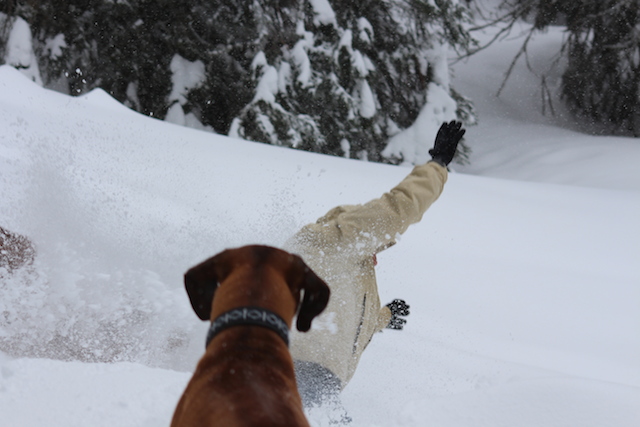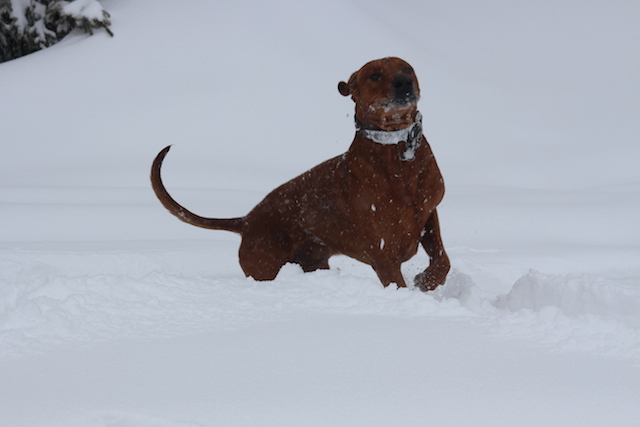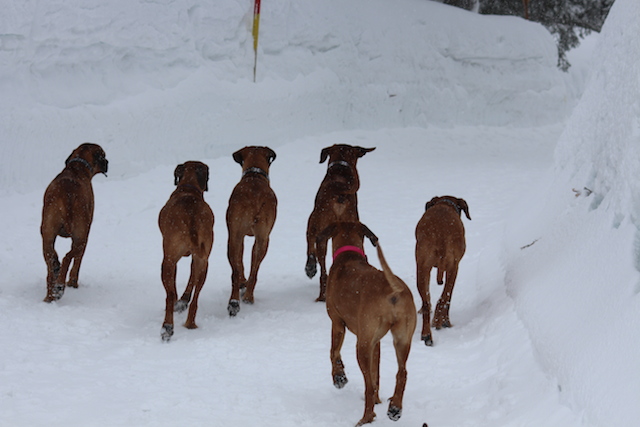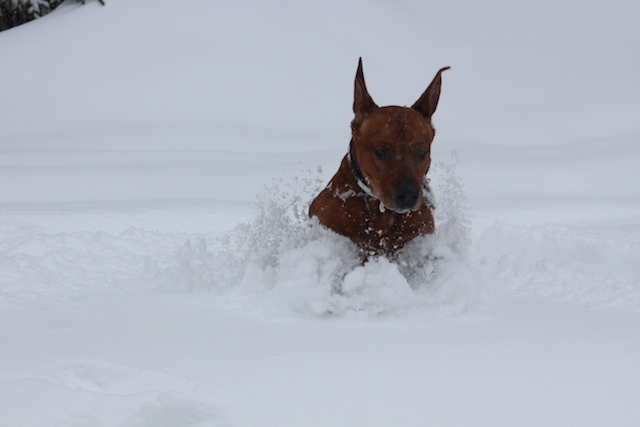 12 January 2014
IDS Milan (I)
Dhoruba - CH Class - 1° ECC CACIB BOS & Qual CRUFTS 2015 - Judge C. De Giuliani (I)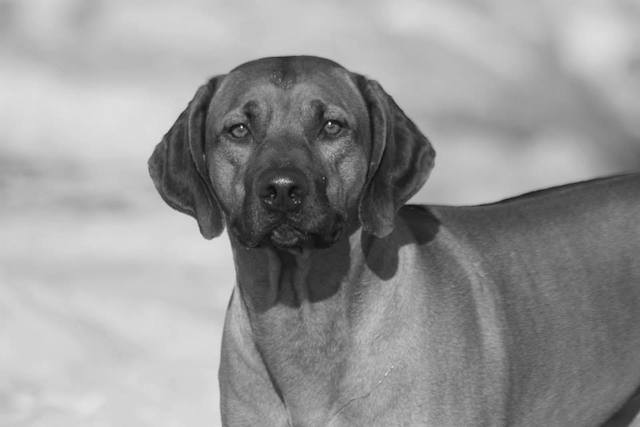 27 december 2013
Winter Sea and friends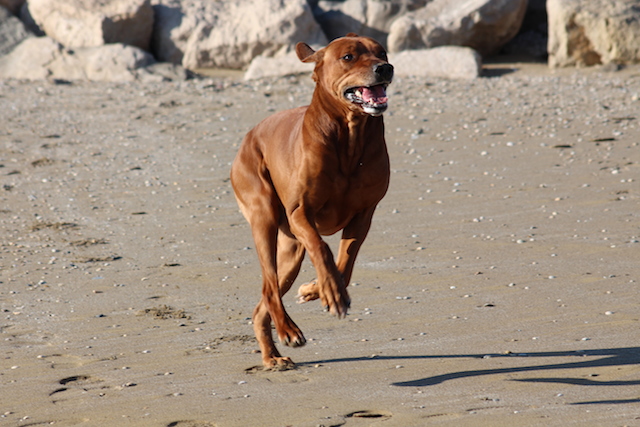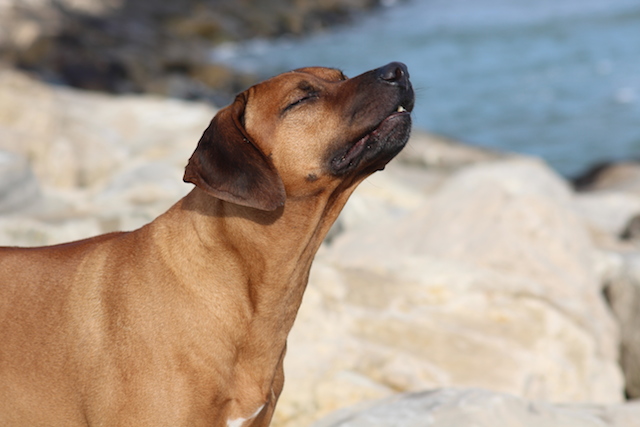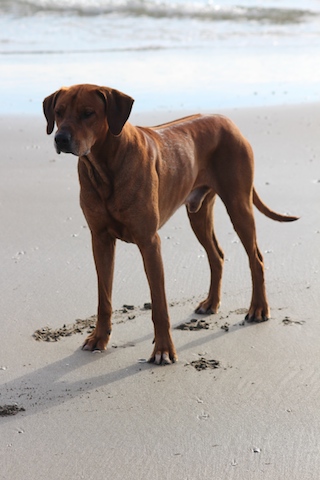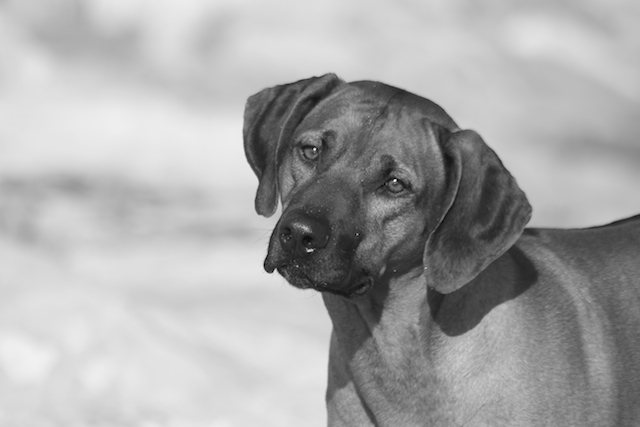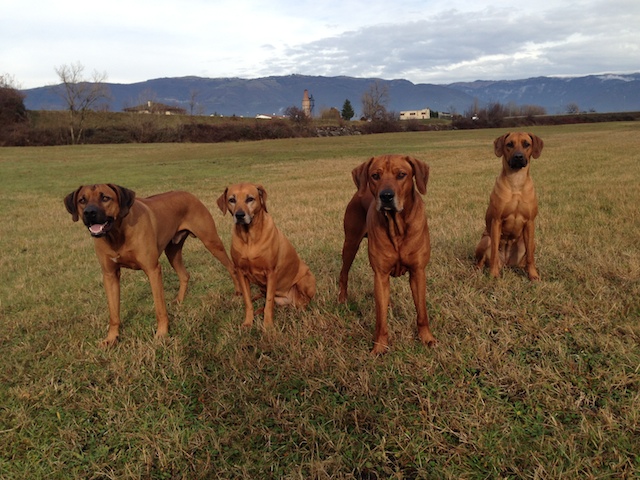 27 december 2013
Puppies Dhoruba x Violet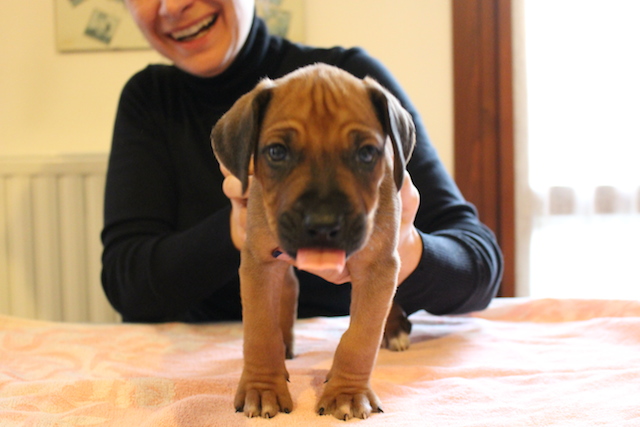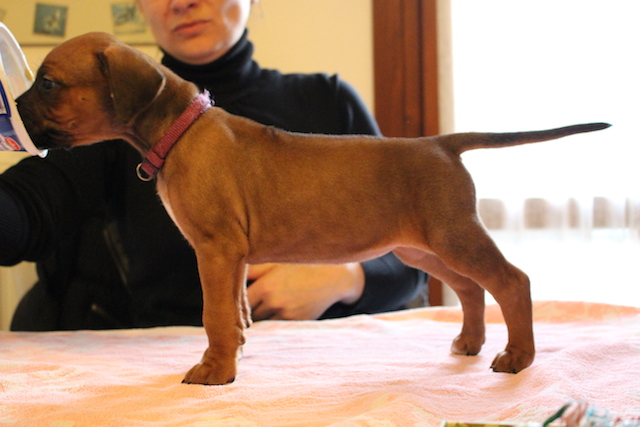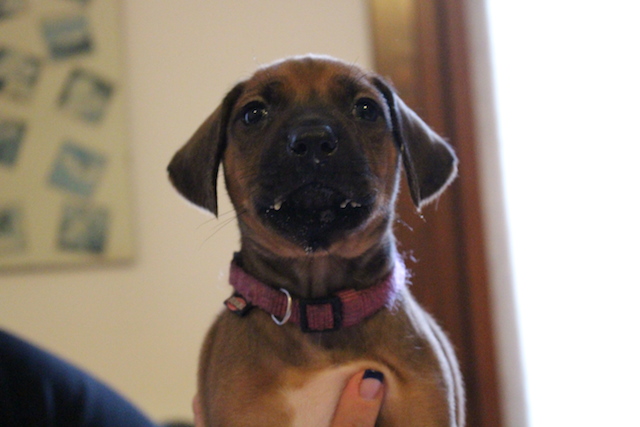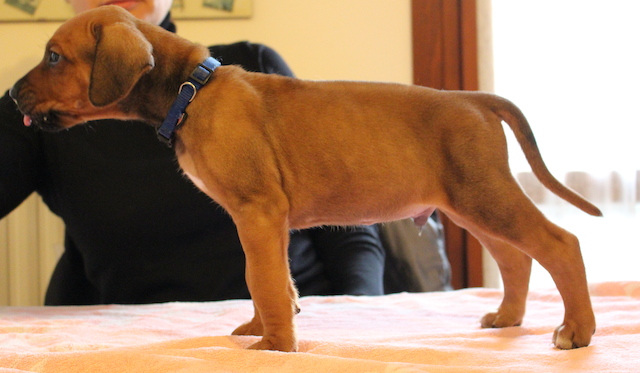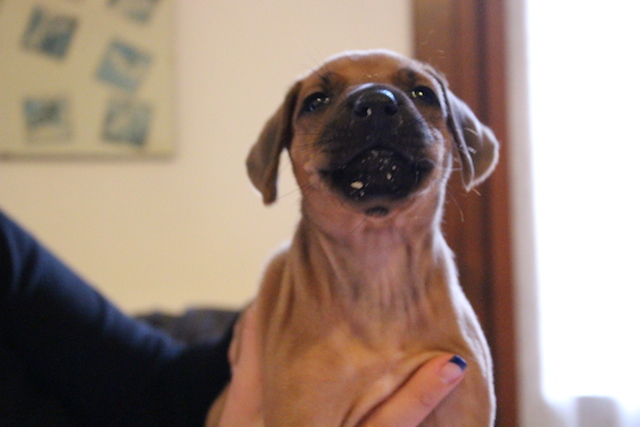 24 december 2013
Merry Christmas and Wonderful 2014
Dhoruba, Killu & Thomas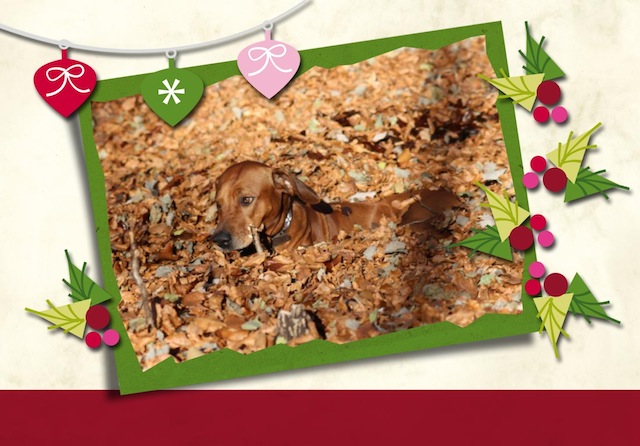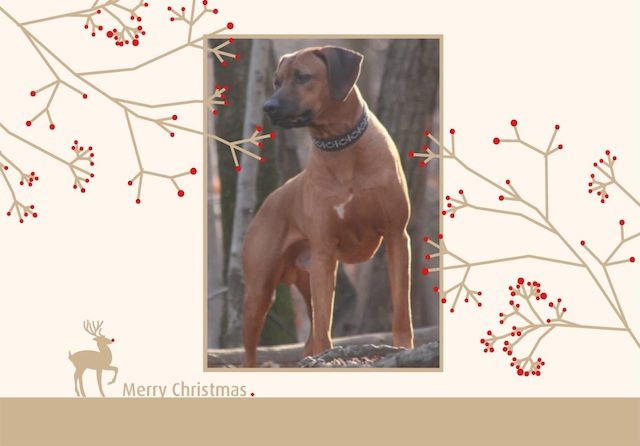 15 december 2013
Happy Autumn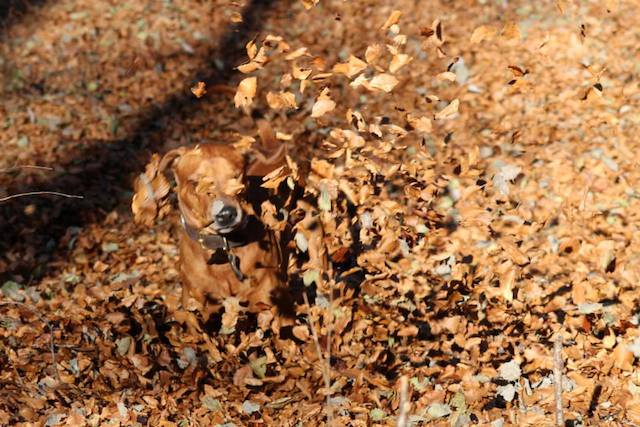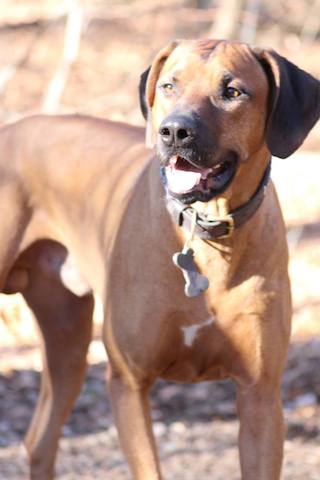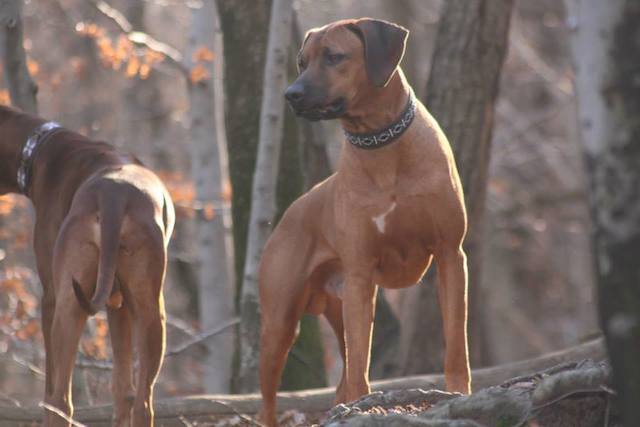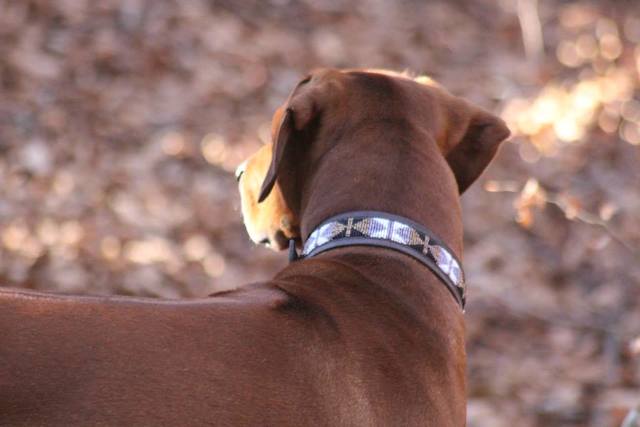 14 december 2013
International Erba (I)
Dhoruba - CH Class - 1° ECC CACIB BOB IIIBOG - Judge M. Kavcic (SLO) and S. Tripoli (I)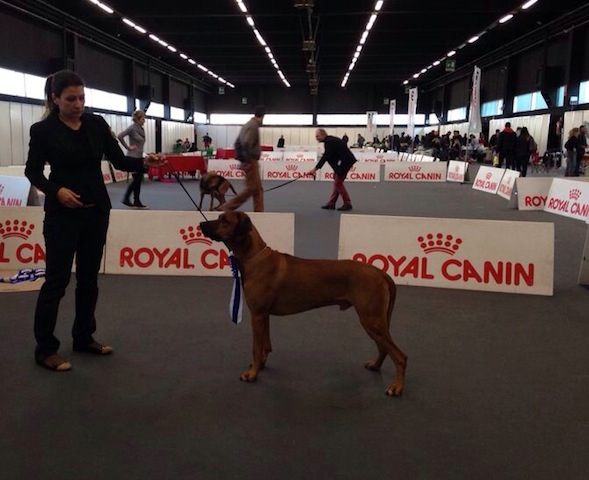 08 december 2013
National Wels (A)
Dhoruba - CH Class - ECC - Judge B. Csaba (H)
07 december 2013
International Wels (A)
Dhoruba - CH Class - 2° ECC ResCAC ResCACIB - Judge S. Jarmer (A)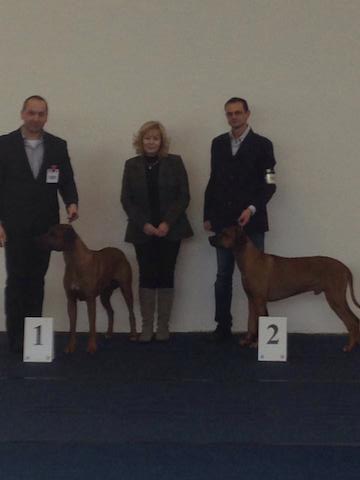 04 december 2013
Dhoruba Deutsche Champion VDH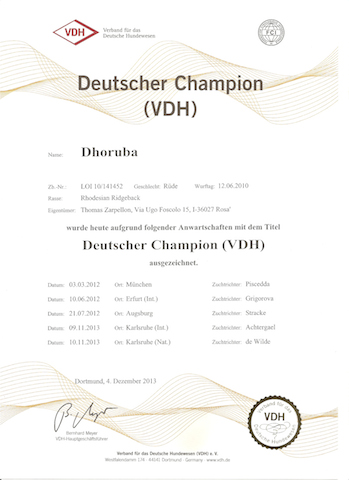 23 november 2013
Puppies Violet x Dodo are here! 2 females and 4 males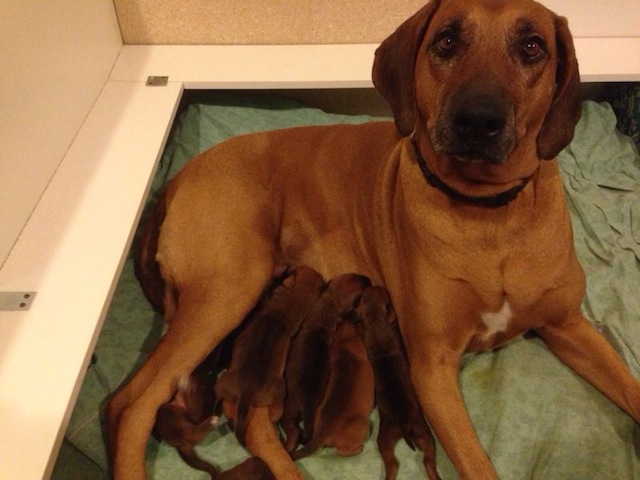 10 november 2013
National Karlsruhe (D)
Dhoruba - CH Class - 1° ECC CAC - Judge A. De Wilde (B)
(click to enlarge)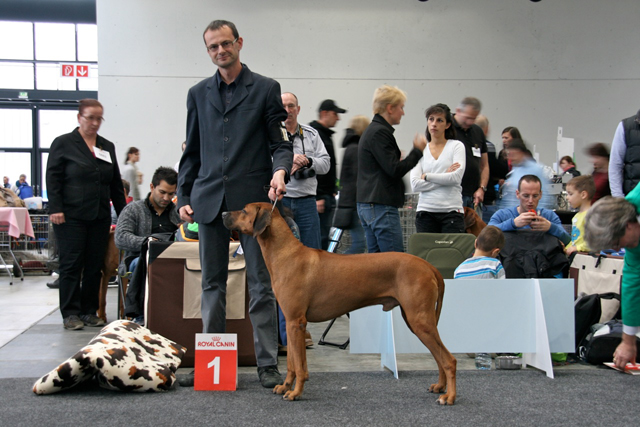 9 november 2013
International Karlsruhe (D)
Dhoruba - CH Class - 1° ECC CAC CACIB BOB 1BOG - Judge J.P. Achtergael (BLG)
(click to enlarge)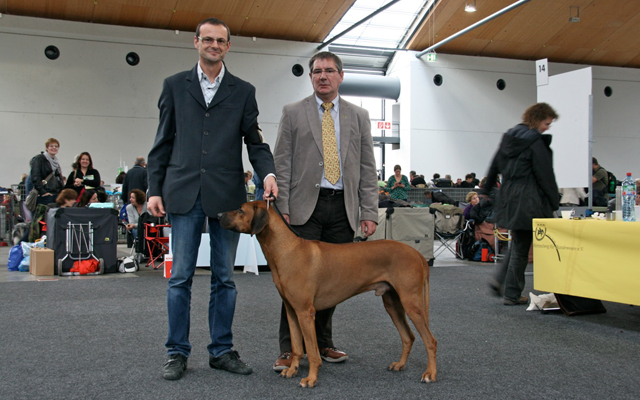 31 august 2013
EDS 2013 Gèneve (CH)
Dhoruba - CH Class - 2° ECC ResCAC (15 entries)- Judge M. Forte (IE)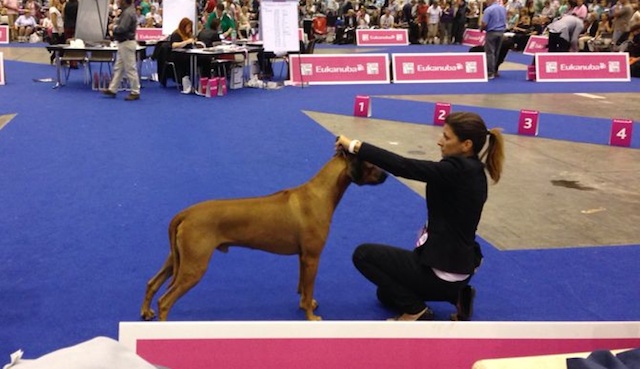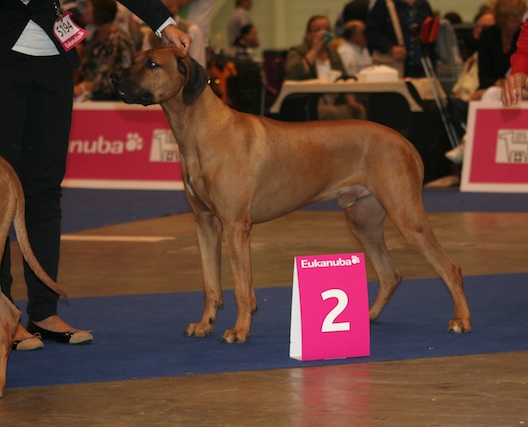 30 august 2013
Clubshow RRCS Versoix (CH)
Dhoruba - CH Class - 4 ECC- Judge H. Juergens(D)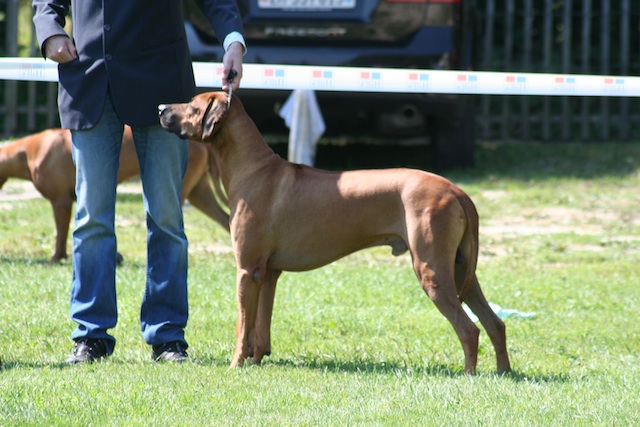 11 august 2013
International Show Innsbruck (A)
Dhoruba - CH Class - 3 VG - Judge O. Schimpf (A)
10 august 2013
International Show Innsbruck (A)
Dhoruba - CH Class - 1 ECC CACIB BOS - Judge P. Beyersdofr (D)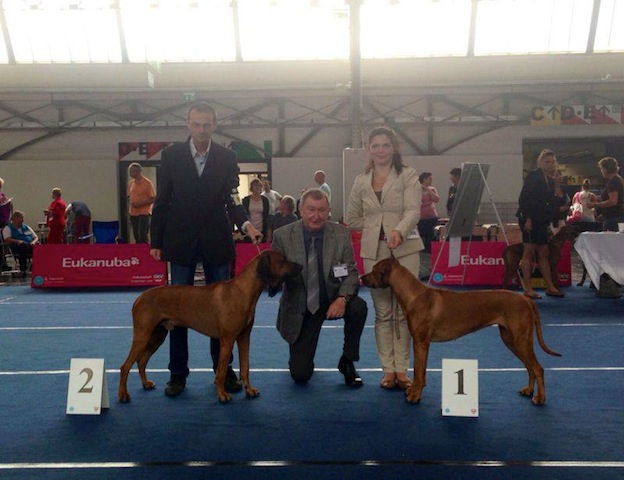 11 august 2013
Dhoruba is daddy! 6 females and 5 males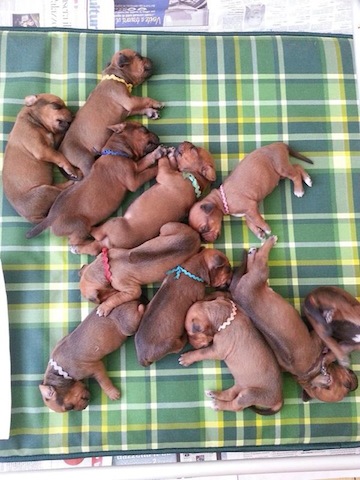 july 2013
Dhoruba will be daddy!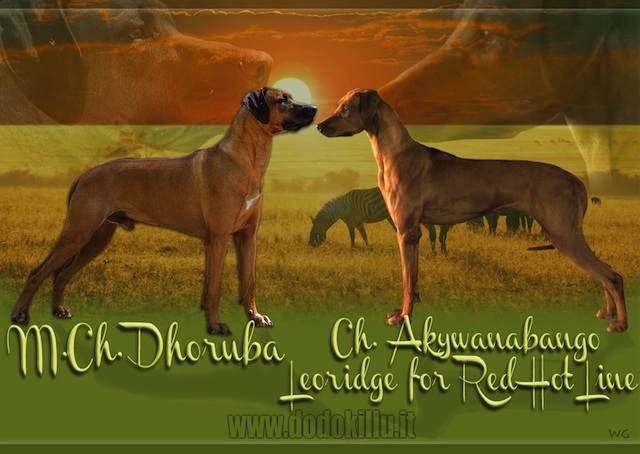 MCh. Dhoruba x Ch. Akywanabango Leoridge for Red Hot Line
info www.leoridge.it
07 july 2013
International Show Torino (I)
Dhoruba - CH Class - 1 ECC CACIB BOB and 2BOG- Judge E. Adinolfi (I) and S. Bellan (I)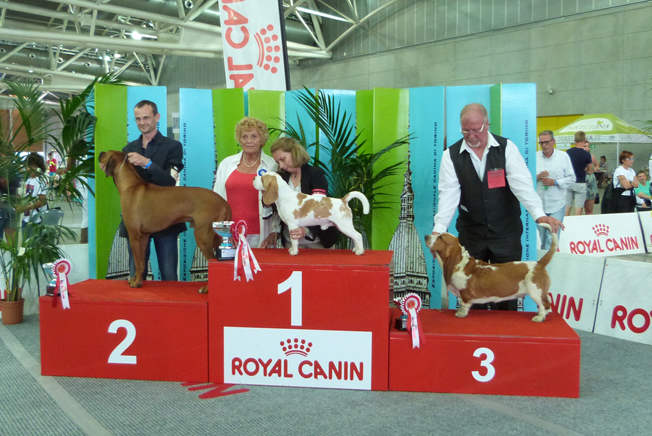 06 july 2013
International Show Vercelli (I)
Dhoruba - CH Class - 1 ECC CACIB BOB and BOG- Judge S. Piscedda (I)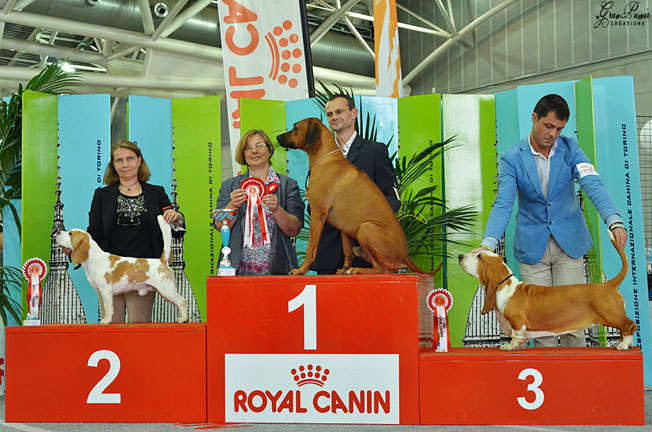 12 june 2013
Happy birthday Dhoruba - 3 years old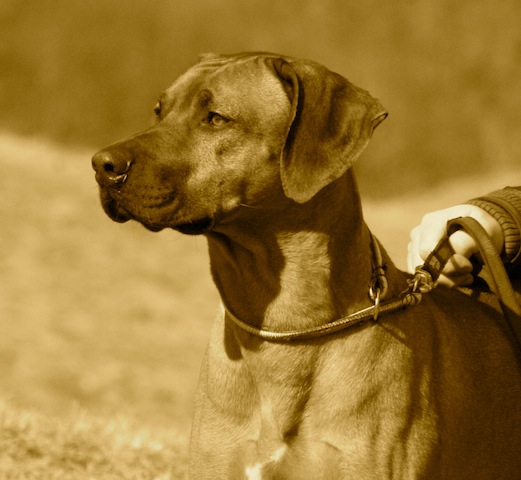 19-20 may 2013
National and International Show Saarbruecken (D)
Dhoruba - CH Class - 4 ECC - Judge T. Leenen (B)
Dhoruba - CH Class - ECC - Judge W. Peper (D)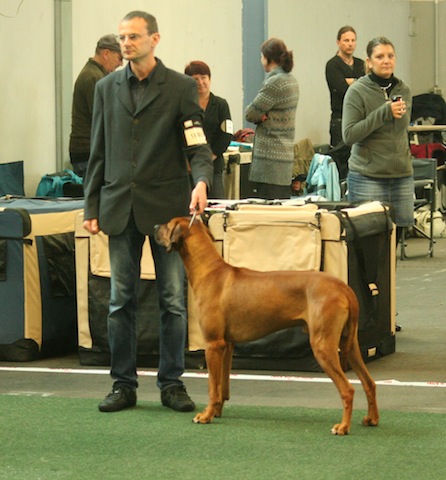 4-5 may 2013
International Show St. Gallen (CH)
Dhoruba - CH Class - 2 ECC ResCAC - Judge D. Manton (IE)
and becomes Switzerland Champion! (in omol.)
Dhoruba - CH Class - 4 VG - Judge J. Coppens (NL)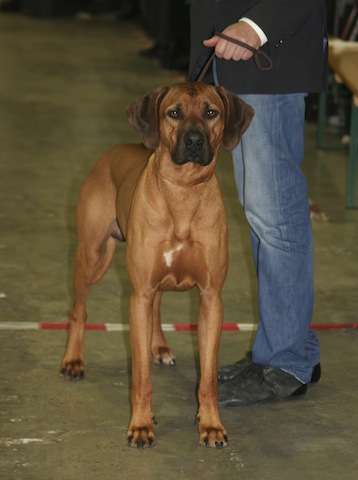 23 march 2013
Special Show Reggio Emilia (I)
Dhoruba 2° ECC - CH Class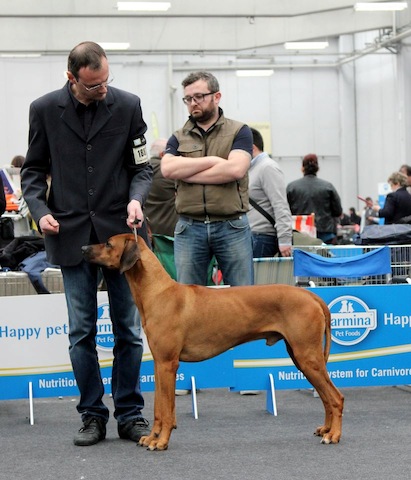 pic courtesy S. Pelati
10 march 2013

New pics Dhoruba and Chegutu
23 february 2013

Updates Dhoruba and Chegutu's pages
16/17 february 2013
IDS Friburg (CH)
First day with Judge M. P. Laumann (D)
Dhoruba 1° ECC CAC CACIB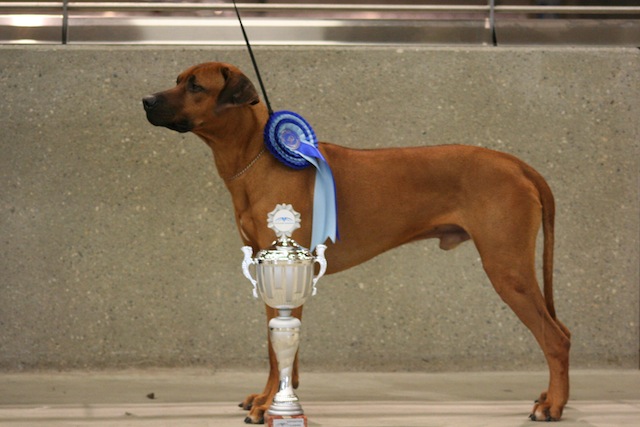 Second day with Judge L. Mach (CH)
Dhoruba 1° ECC CAC CACIB BOB and IIBOG!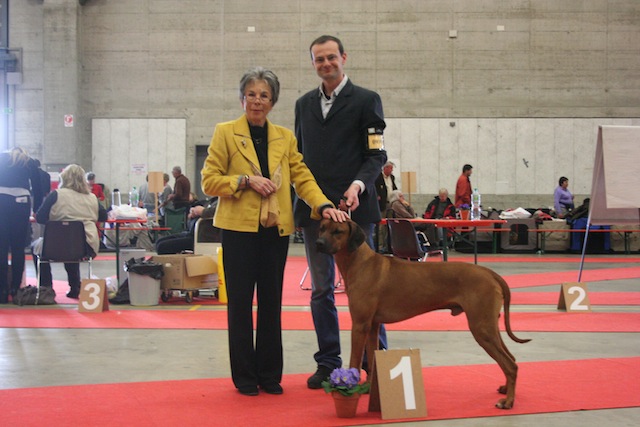 19 january 2013
Special IDS Padova (I)
Judge Biasiolo (I)
Killu VS Dodo 1-0

Killu wins the Champion Class with RCACIB
Dhoruba 2° ECC in the same class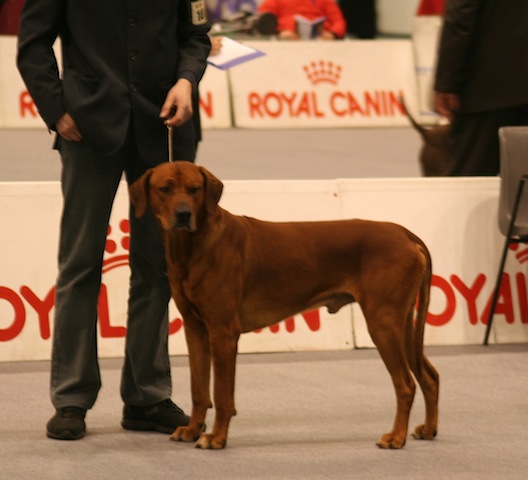 6 january 2013
At the sea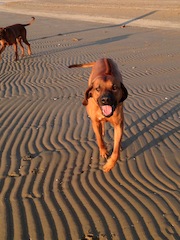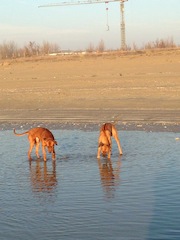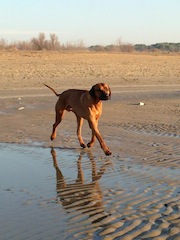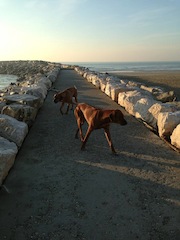 1 january 2013
Happy New Year
Dodo and Killu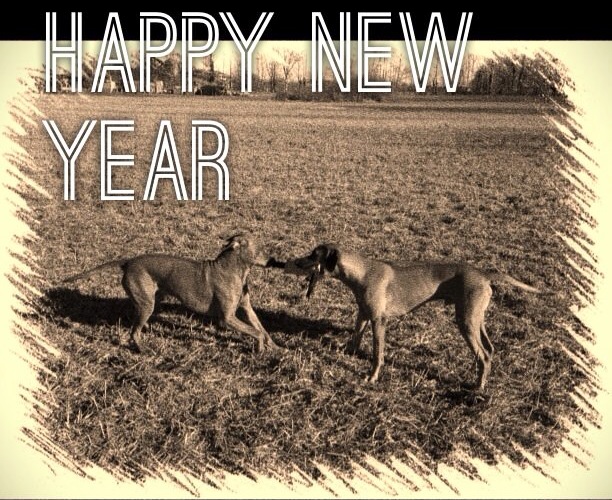 25 december 2012
Best Christmas Season to All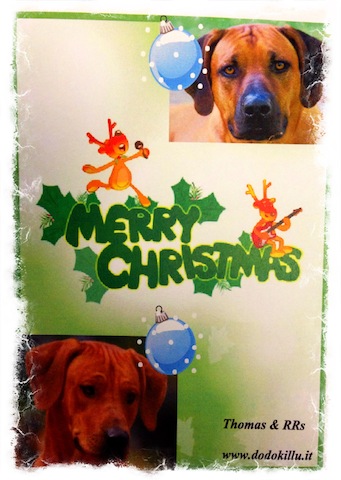 9 december 2012

International Show Wels (A)
Dhoruba with Judge Z. Vaczi-Balogh (H) 4 ecc
8 december 2012
International Show Wels (A)
Dhoruba with Judge A. Ringer (A) 2 ecc ResCAC
25 november 2012
National Shows Cipro :
Dhoruba wins both shows with 1°exc and Best Male
and with Judge Omarov Z. (GEO) BOB too
and becomes Cyprus Champion!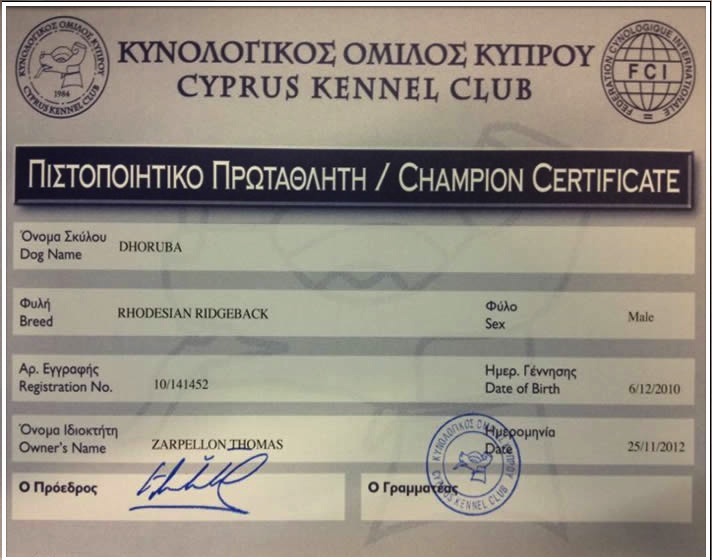 4 November 2012
Dhoruba wins at International Insubria Show:
1°exc, Cac Ita, Cac Esp, Cac Fra, Cacib, BOB
and becomes International Champion!
Congratulations to Dodu and his handler Laura Greco!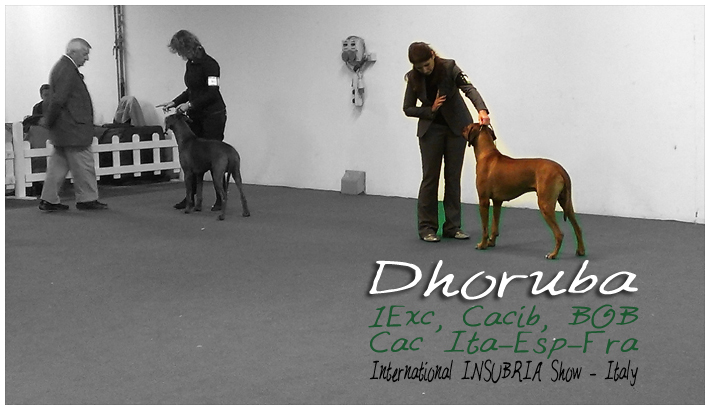 November 2012
Welcome to the new DodoKillu Site!
Since 2007 loving Rhodesian Ridgeback race and
living this adventure around all Europen show
rings with our awesome boys Dodo and Killu!